From Panel to Play: Winter Soldier, Operative
09/04/2023
James "Bucky" Barnes may have lost an arm in service to his country, but Winter Soldier, Operative is more than up to any task!
Read more
Latest Transmissions
Read about the latest updates to all your favorite Marvel characters! SEE ALL
New and Upcoming Releases

Take a look at the characters and terrain you'll soon be able to add to your games of Marvel: Crisis Protocol!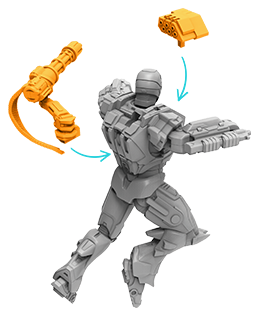 Miniature Assembly

Need help assembling your miniatures? Click here to find assembly diagrams for your Marvel: Crisis Protocol miniatures!
Download PDFs
Rules & Organized Play
Looking for the core rulebook, affiliation list, or base size documents?
Find everything you need at the link below.