From Panel to Play: Winter Soldier, Operative
Marvel: Crisis Protocol
09/04/2023
James "Bucky" Barnes may have lost an arm in service to his country, but Winter Soldier, Operative is more than up to any task!
Read more
Databank Download: Queen Padmé Amidala Preview
Star Wars: Shatterpoint
08/21/2023
In addition to being a superlative leader and public servant for the world of Naboo, Padmé was very actively involved in battles to protect her world when the Trade Federation invaded.
Read more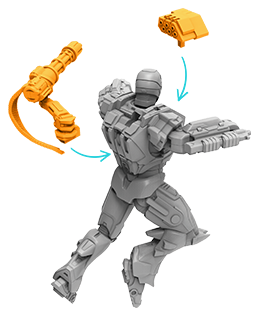 Miniature Assembly

Need help assembling your miniatures? Click here to find assembly diagrams for your Atomic Mass Games miniatures!
Assembly Guides